In addition to the sponsorship of the Rising Stars Circuit, Nicecactus will offer a series of weekly tournaments exclusively for the Rising Stars teams. For 15 weeks, teams will compete for a total prize pool of €1320, funded by the Nicecactus Grassroots Esports Fund.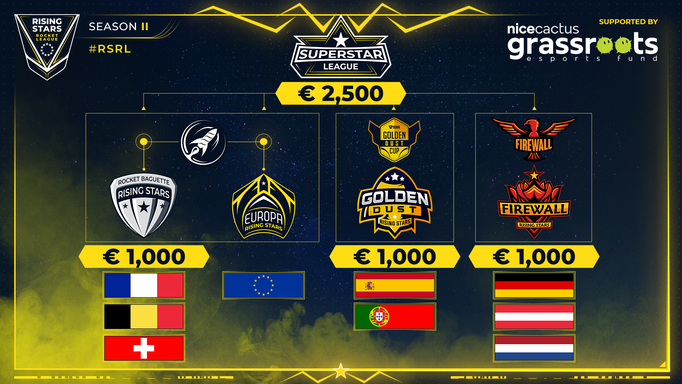 Earlier this week, we were thrilled to announce that Nicecactus will be sponsoring the second Rising Stars season. In an action of support for the Rocket League grassroots scene, the fund provided a €1000 prize pool to the Rocket Baguette Rising Stars, the Golden Dust Rising Stars and the FireWall Rising Stars Regional leagues, as well as a €2500 prize pool in the Superstar League.
More info

With the goal to enhance the grassroots esports scene and increase the opportunities to compete, Nicecactus will arrange weekly tournaments to be held on Sundays for the Rising Stars teams, offering more ways to practice, play matches and win prize money. The 15 tournaments will be divided into two categories, running weekly with additional prize pools:
7 Nicecactus Star League Cups, with a €120 prize pool (totalling up to €840 over the season), open to all teams participating in any of the regional Star Leagues.
8 Nicecactus Rising Cups, with a €60 prize pool (totalling up to €480 over the season), in which players of the Rising Leagues and lower divisions can participate.
Starting with the Nicecactus Rising Cup on February 23rd, the tournaments will be held on Sundays with brackets starting at 2 pm CET. In order to attend these tournaments, your team must be registered in the Rising Stars Circuit (in any of the Regional leagues). Your team name and roster must be an exact match to your registration in the Rising Stars. Teams not attending the Rising Stars circuit will not be eligible to attend these tournaments.

Supported by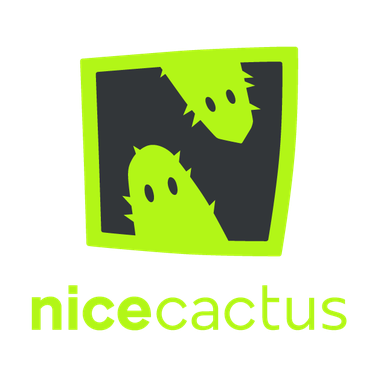 Nicecactus offers an all-encompassing esports platform to foster aspiring esports players who wish to unleash their gaming potential and master their game. Through a continuous training program, a fine-tuned stats tracking system and integrated tournaments, Nicecactus equips players with the necessary tools to become champions. The first of its kind Nicecactus Grassroots Sponsorship fund rewards the best players for their talent and dedication by supporting them on their way to professional esports.
Complete schedule (registrations until 2 pm, bracket start at 2 pm)
23/02 - Nicecactus Rising Cup
01/03 - Nicecactus Star League Cup
08/03 - Nicecactus Rising Cup
15/03 - Nicecactus Star League Cup
22/03 - Nicecactus Rising Cup
29/03 - Nicecactus Star League Cup
05/04 - Nicecactus Rising Cup
-
26/04 - Nicecactus Star League Cup
03/05 - Nicecactus Rising Cup
10/05 - Nicecactus Star League Cup
17/05 - Nicecactus Rising Cup
24/05 - Nicecactus Star League Cup
31/05 - Nicecactus Rising Cup
07/06 - Nicecactus Star League Cup
14/06 - Nicecactus Rising Cup