Les Rocket League Championship Series sont le championnat du monde officiel de Rocket League, organisé par Psyonix. La saison 10 s'étend d'août 2020 à mai 2021 et met en jeu plus de 4,5 millions de dollars. La compétition est retransmise en français sur twitch.tv/rocketbaguette.
La saison est divisée en trois splits : Fall (Automne), Winter (Hiver) et Spring (Printemps).
Chaque split est composé de trois tournois mineurs pour chaque région (appelés Regionals), ponctués d'un tournoi majeur international en LAN (ou bien d'un tournoi online par région en cas d'impossibilité de se réunir, liée au Covid-19).
Les trois Regionals comportent une phase d'open qualifiers. Ils sont donc ouverts à tous.
Les Regionals rapportent des points en fonction des performances. A la fin des trois Regionals, les équipes avec le plus de points sont invitées au Major qui conclut le split. Le Major rapporte deux fois plus de points.
Les points cumulés des tournois des trois splits permettront de se qualifier aux Worlds, le tournoi final qui conclura la saison RLCS et désignera le champion du monde RLCS X. Les qualifiés pour les Worlds seront :

les 6 meilleures équipes du classement européen,
les 6 meilleures équipes du classement nord-américain,
les 2 meilleures équipes du classement sud-américain,
les 2 meilleures équipes du classement océanien.
Chaque région a son propre tournoi final en remplacement des Worlds. Il n'y aura donc pas de champion du monde en cette saison RLCS X, mais un champion par continent.
Les dates :
Europe :

Finale : Team BDS vs Team Vitality – 20 juin à 17h00

Amérique du nord :

Finale : NRG vs Spacestation – 20 juin à 20h00

Amérique du Sud :

Finale : True Neutral vs Furia – 19 juin à 23h00
Cliquez ci-dessous pour afficher les brackets !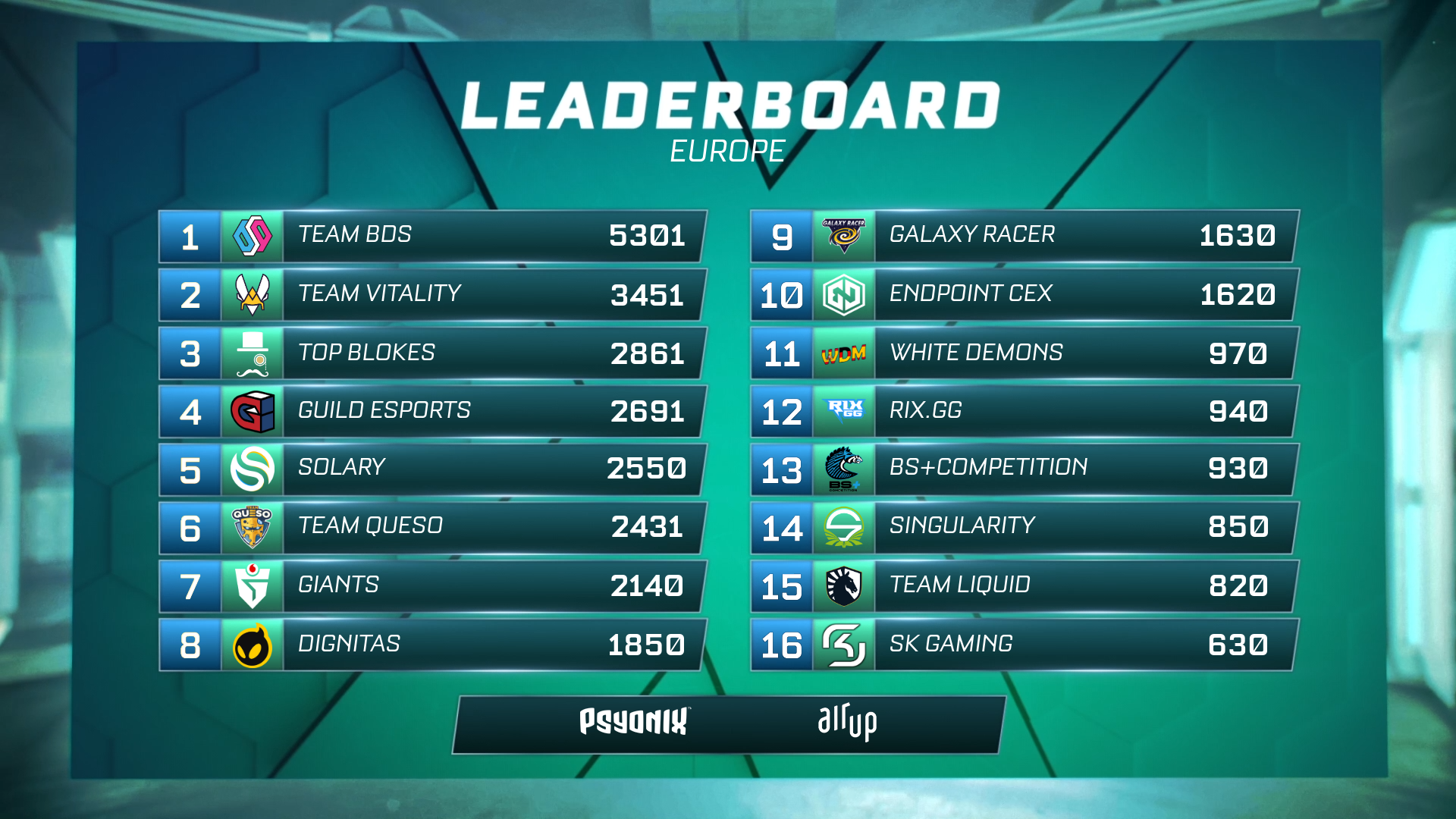 Classement Amérique du Nord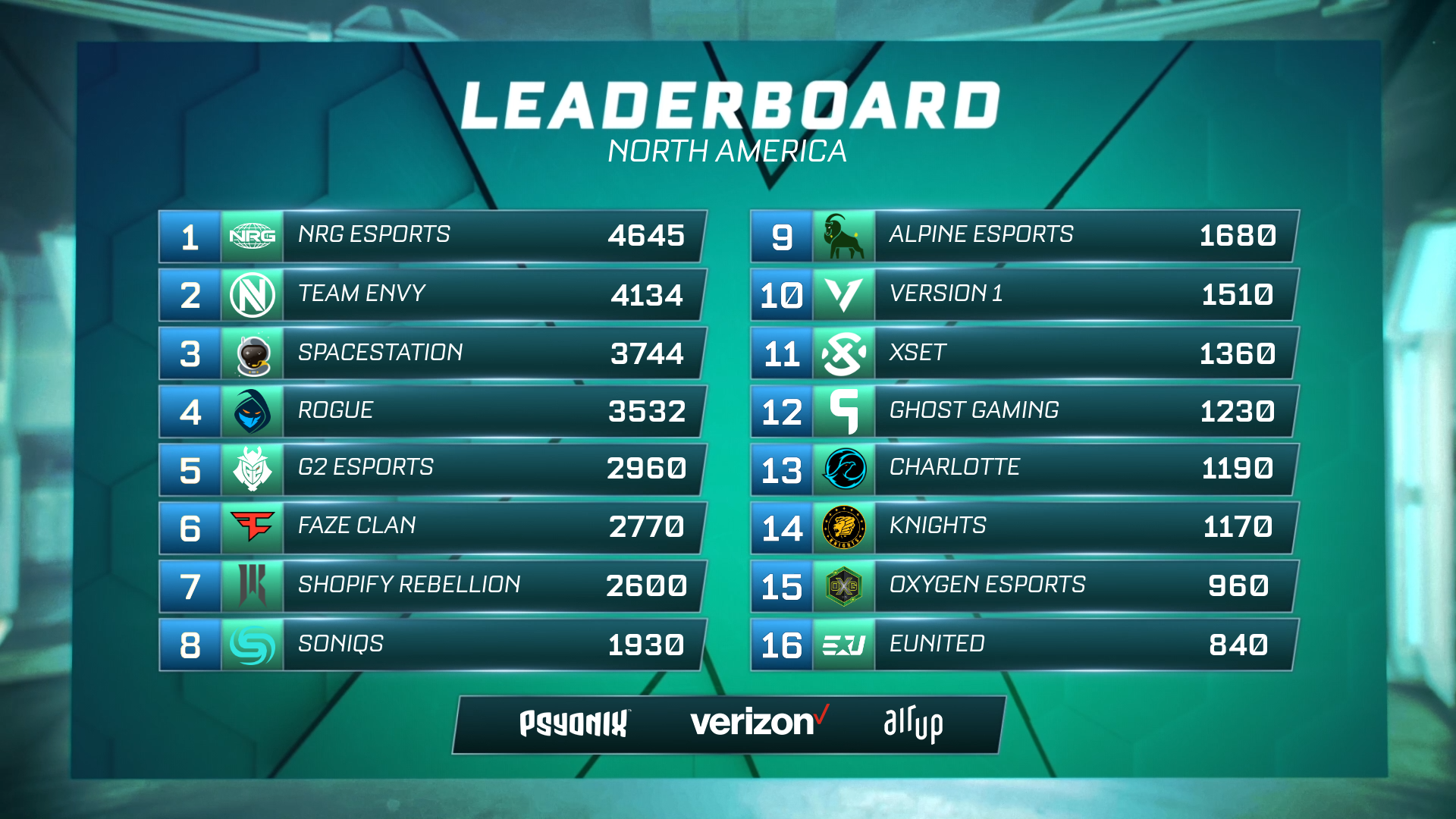 Les 16 meilleures équipes de chaque split participent à The Grid, une ligue de 16 équipes où chacun affronte les autres équipes une fois. Un classement est établi et les 6 premiers se qualifient pour les playoffs.
Chaque équipe diffuse le parcours de son équipe sur sa chaîne Twitch. Les dates de diffusions The Grid du Split 3 seront annoncées prochainement.