Urban Series - ESpot Paris x Rocket Baguette
La communauté Rocket League francophone se rassemble à l'ESpot Paris pour une LAN Rocket League organisée par les équipes de Rocket Baguette !

Date : samedi 9 avril 2022
Cash Prize : 1000€
Billetterie équipe : 90€ (épuisé)
Billetterie visiteurs : 15€ (épuisé)
Ouverture des portes : 10h (avant pour les joueurs)
Début du live et des rencontres : 11h sur twitch.tv/rocketbaguette
Cliquez sur les titres de chaque groupe B pour voir les résultats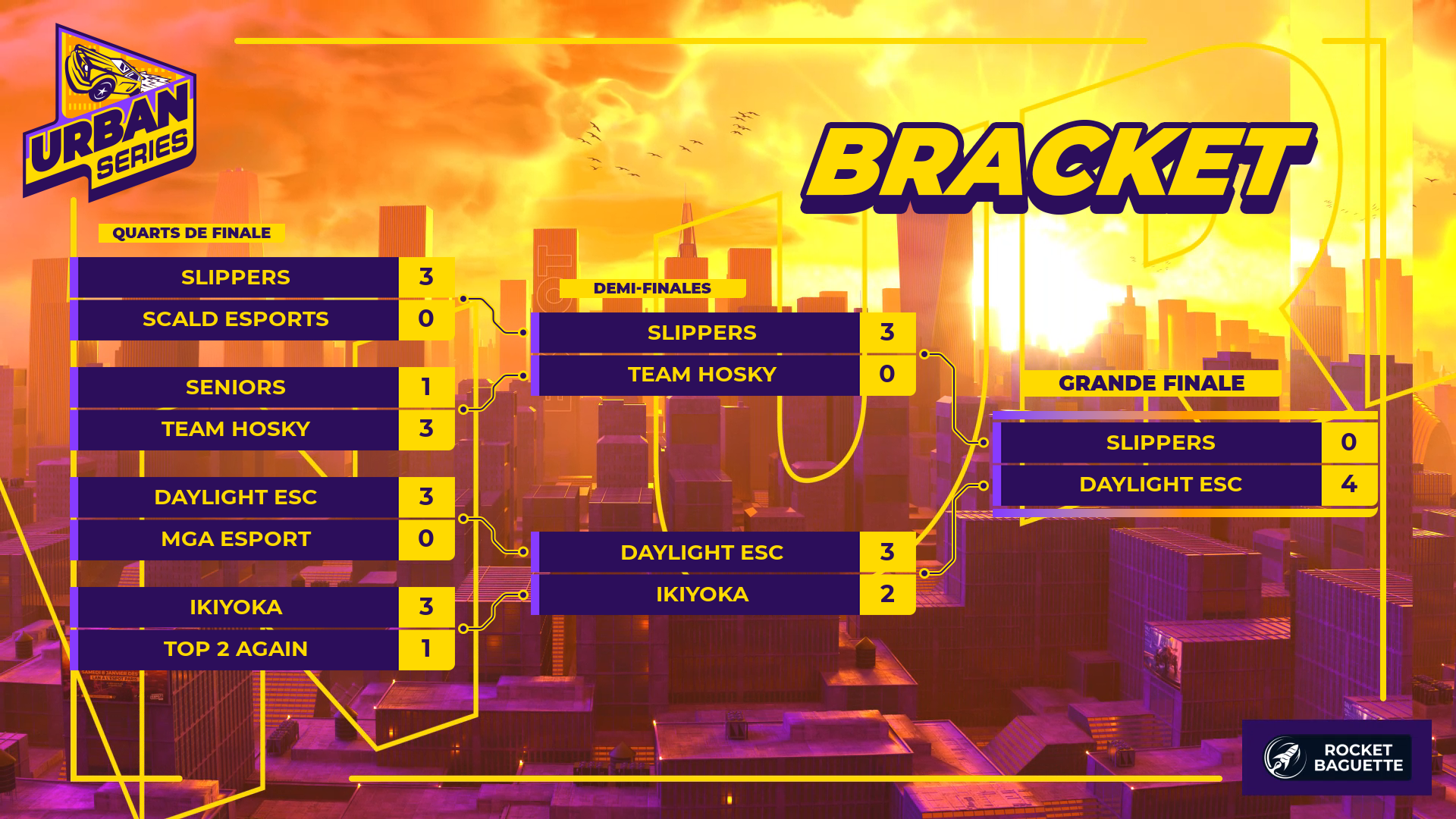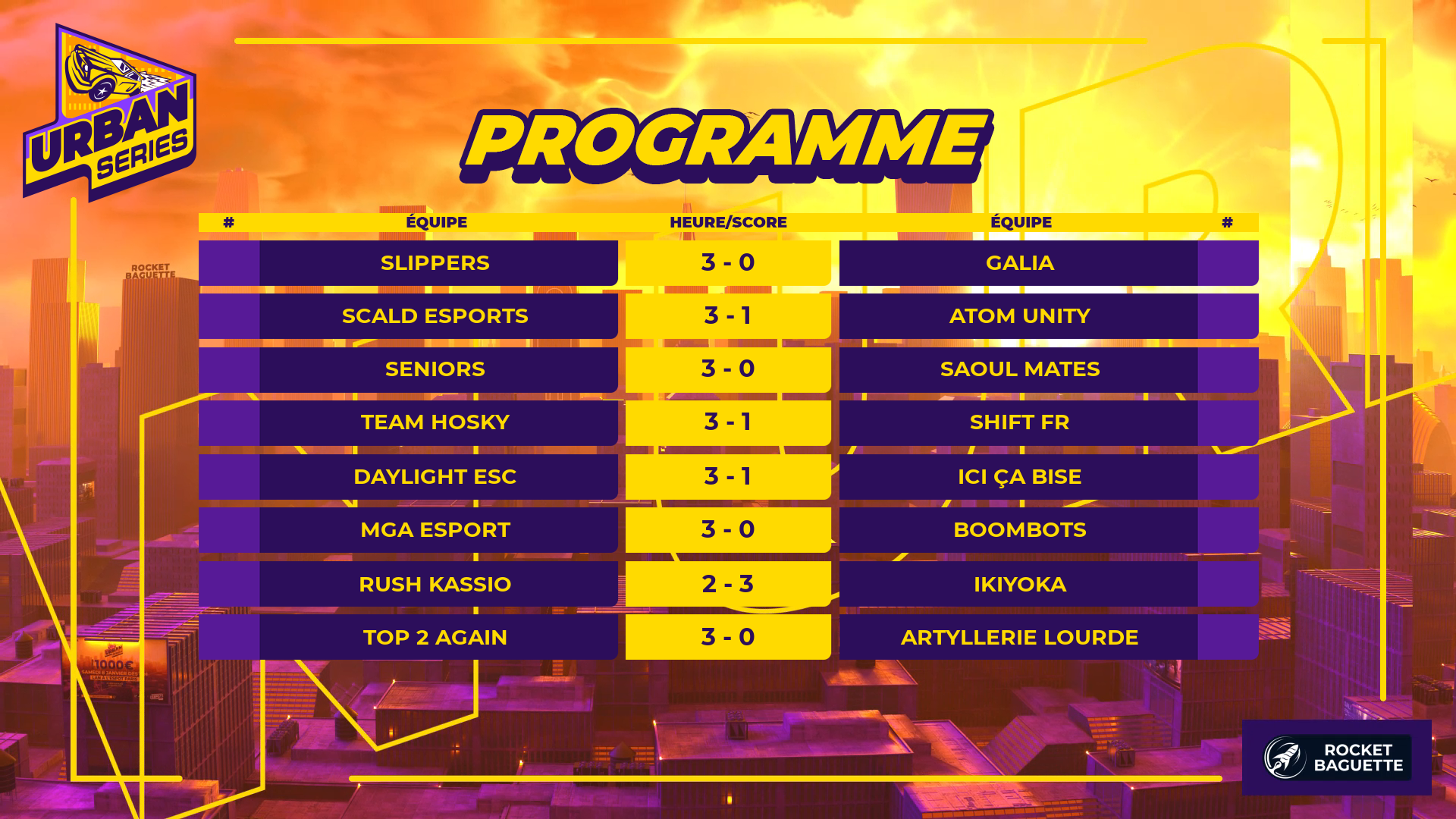 Urban Series #1 - 8 janvier 2022
Remporté par 4DX EN IMAX (Kérian, Ekon & Meloshisu) contre Rush Kassio (Kassio, Chausette45 & Seikoo) !
THIS TOURNAMENT IS IN NO WAY SPONSORED, ENDORSED, OR ADMINISTERED BY, OR OTHERWISE ASSOCIATED WITH, PSYONIX LLC. THE INFORMATION PLAYERS PROVIDE IN CONNECTION WITH THIS TOURNAMENT IS BEING PROVIDED TO TOURNAMENT ORGANIZER AND NOT TO PSYONIX LLC.